Workshops and Classes
Workshops and Classes
ART AND WATERCOLOR WORKSHOPS WITH JACQUELINE NEWBOLD
2019 Schedule
LET'S GO! – FRANCE May 10-17, 2019,
Come paint with me in Provence, France!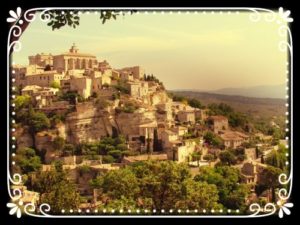 Join Jacqueline Newbold on an artistic journey of creative expression! Our home base will be a charming medieval village in Provence, France as we have fun painting and creating art in our watercolor journals.
You will learn to incorporate watercolor and mixed-media techniques as we spend a magical time together exploring the area, rich with sights, sounds, and colors – all wonderful inspiration for developing your artistic eye.  Our host will be frenchescapade.com.  They will provide many delicious meals cooked by a French chef and transportation to painting sites.  We will stay in a charming hotel with a little river meandering through the garden, an outside swimming pool, a hot tub, and a riverside terrace bar all surrounded by impressive mountains.  This workshop is available for all levels – beginners and experienced artists are all invited to come along on this delightful trip!
2018 Schedule
LET'S GO! – ITALY September 16 – 22, 2018 
with Adventures in Italy, WAITLIST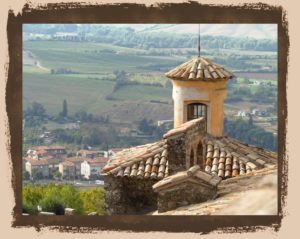 LOCAL CLASSES IN BEND, OREGON
SUMMER 2018
Each class will focus on different watercolor skills.  $30 per class.  Tuesdays 1:00 – 4:00 pm.
Session One
June 5, 12, 19, 2018
Session Two
July 10, 17, 24, 2018
Please email me if you would like to sign up for classes!
ART AND SOUL, PORTLAND, OREGON 2019
I am teaching at the Portland 2019 Art & Soul Retreat
The Painted Garden – Tuesday, March 12, 2019
A Naturalist's Art Journal – Wednesday, March 13, 2019
A Colorful Palette – Thursday, March 14, 2019
Loosen Up Landscapes – Friday, March 15, 2019