Color Choices
Color Choices
Good morning!
I just received this lovely email from Francesca from Ireland. It was in response to my article in the current Art Journaling Magazine now available at Barns and Noble.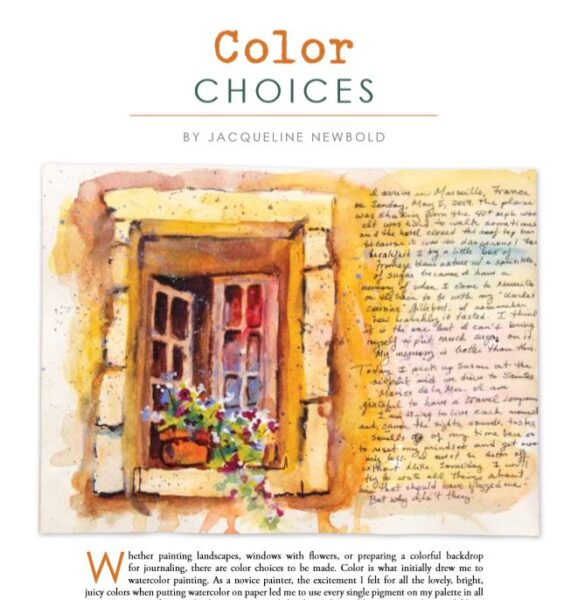 It got me thinking about all the places one could look for pigments to use in your art. It is easy to try. Just add some gum Arabic to help the pigments adhere to the watercolor paper. I assume you would need to grind the pigments into a fine powder. A mortar and pestle like the kind you need for making mojitos should work!
This is what Francesca writes:
My name is Francesca and l live on the southeast coast of Ireland in an area known as 'The Copper Coast'. I really enjoyed your work on the Roussillon area of France, l have recently been making my own inks and watercolours using foraged pigments. I was interested to know if you have details of the local sources of the pigments in earth tones. The coast in my area is rich in alluvial mud stones which is easy to grind into pigments. There is a choice of colour, earth tones, lilacs blues and greens, they also contain mica fragments so sometimes l get sparkle too.
I have been a hobby artist for years but my interest in natural color comes from my interest in ecology. Thank you once again for a great article. Best wishes Francesca.