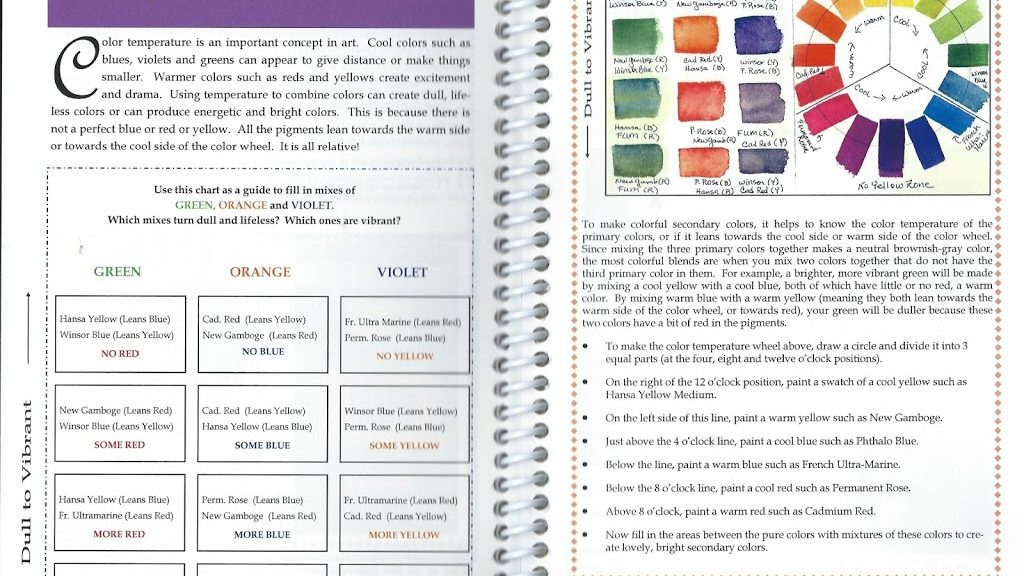 My updated, self-published book,
Watercolor Journeys
, has just been reprinted. It is now 70 pages of watercolor, painting and art journaling information. This conveniently sized, spiral-bound gem is full of color photos, information on color theory and how to use color in your paintings, fun exercises, examples of my travel art journals, tips, inspiring art quotes, and much more.
Here are a few pages from my book: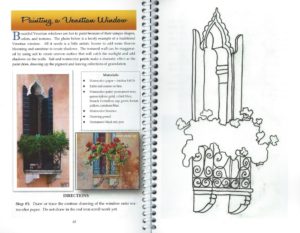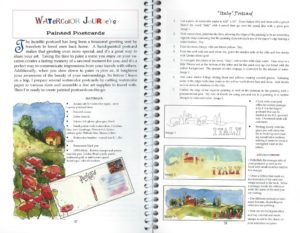 Watercolor Journeys is $22 plus shipping.
Here are just a few emails that I have received about my book: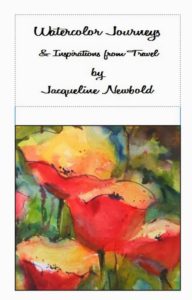 "Wow! What a treasure! I love it! You need to expand on it and publish it big time! What a gorgeous book and filled with great information and beautiful artwork!" ….. Lynn

"I just wanted to follow up with you…I LOVEthe book, I have been pouring over it and working on the lessons – I feel like they should be called "workshops", they have proven to be so productive and interesting for me. Your careful, organized, right-to-the-point explanations and ideas to try out the concepts (especially color mixing, love the chickens:-) has been very helpful, fillling in the holes in my watercolor education. I am having so much fun with it, and not feeling any of the tentativeness or anxiety around the outcome as I have in the past." …..Jeanne

"Got the book today and I do indeed love it! I've already taken a couple of ideas from it for my travel journal [my palette and colour wheel] and will take your book to Italy with me." …..Lori

"I received your book today, and absolutely LOVE it!!! So much so, that I just ordered 2 more, to go along with the additional copies of the DVDs that I purchased." …..Cori
To order your copy, please click on the BUY NOW button to the right.