Liven up your landscape paintings with simple, interesting objects. In this painting, The Road Less Traveled, I added some fence posts and flowers along a country road. They all point to the snow-covered Mount Bachelor located in the Cascade mountain range.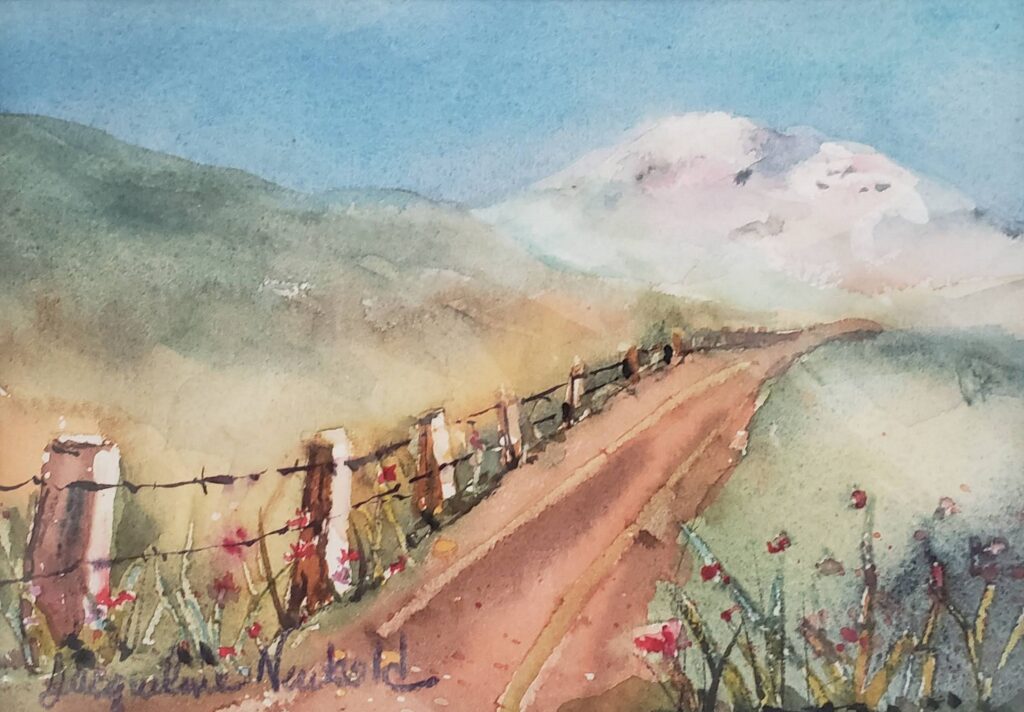 When adding fence posts, I made sure to have a light side and a dark side to each one. The flowers were added at the end of the painting and are loose and representational. Following the rules of perspective, I painted the fence post larger in the foreground and smaller as they disappear into the distance.
The Road Less Traveled is one of the new paintings that is for sale at the Red Chair Gallery in Bend, Oregon.
Located in the Old Town Historic District in Bend, Oregon, on the corner of Oregon Avenue and Bond Street in the O'Kane Building. Red Chair gallery offers the finest in art and contemporary craft.