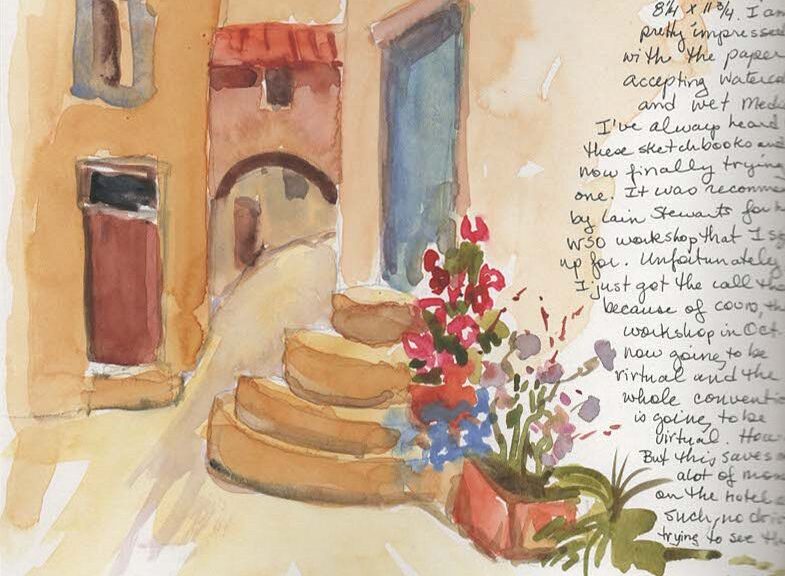 These small, quick sketches of European village scenes are fun and easy to do. I try to make them simple. They are a great way to try out different colors and values. And of course, I can always use drawing practice. Perspective is important in these little sketches so think about the angles of the doors and windows. Make the doors and the windows in the foreground bigger than in the background.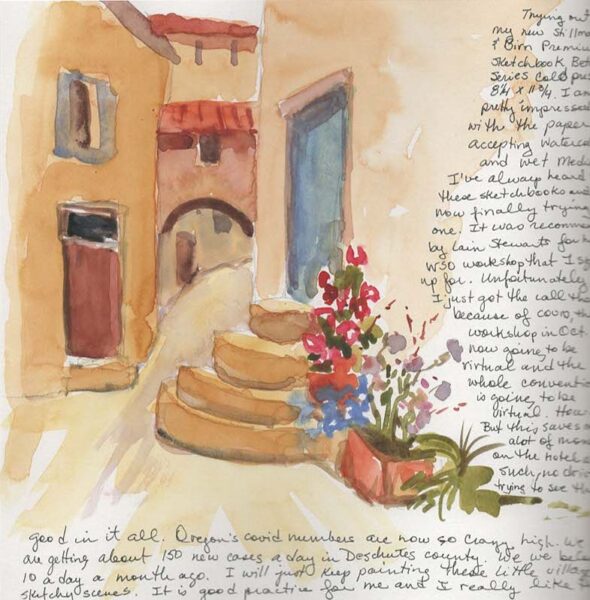 Start with a simple pencil drawing. Add a colorful watercolor wash over the buildings. When this is dry, start adding layers of color to get a variety of values.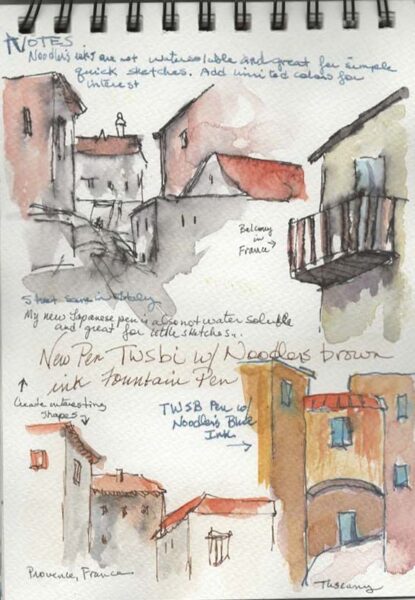 I will often add pen and ink to my village sketches.