As usual I am running a little behind on the blog hop. It is because I have been busily preparing for my classes next week at the 2017
Portland Art & Soul
. There is still time to sign up and still room in my classes! Here is a sneak peak at what we will be doing: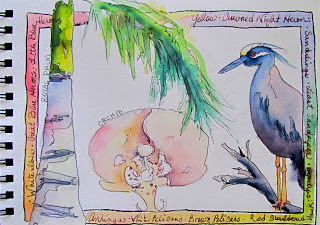 NOW, for this weeks clue!
4. Destination Four : 3/12/2017Earth ShardsThe Secret Word is Located on the front page of artist and Artful Gathering 2017 Instructor, Lyn Belisle's Blog!