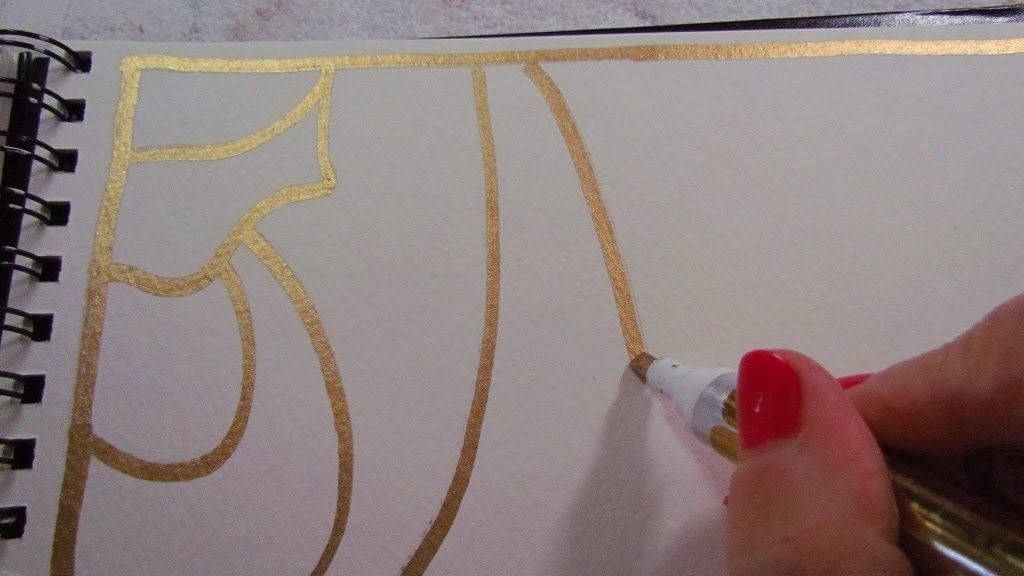 Loosen UP – Warm UP
Loosen UP – Warm UP
Are you in a rut? Do you need some inspiration to get started painting? Here is a simple, fun painting exercise to get you started. The best part about this exercise is that you don't need a lot of preplanned ideas. I often find that I just want to play around with color and not have the stress of producing a painting. These fun little abstract paintings can end up as a cover for your journal!
I did this warm up exercise using mostly warm colors. You will need your watercolor paints, watercolor brushes and a Gold Leaf Pen.
Start by drawing big shapes in your journal or on a small piece of Arches 140 lb watercolor paper with the gold leaf pen. I drew my initials JN. Make sure you go off the page here and there.
Then add smaller shapes within your large shapes.
Pick a color scheme warm or cool. I chose a warm palette so I painted all my shapes with yellows, oranges, reds and combinations of these colors. The gold leaf pen lines will act as a resist to the paint.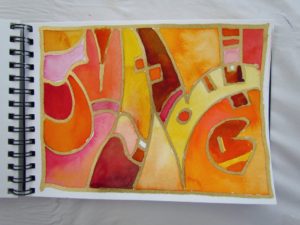 This is my final page in my watercolor journal