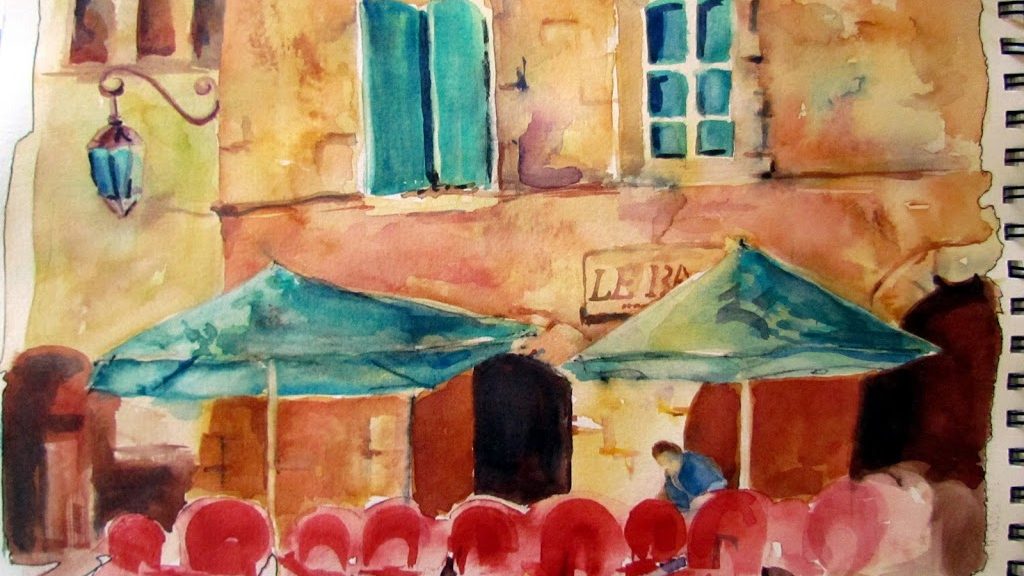 Watercolor Journaling, Part 4
Watercolor Journaling, Part 4
Whitespace is a thing of beauty. When I first started painting, I was told to cover every square inch of the paper with paint. Now I realize that was not the best advice. Not placing color on every square inch of your paper leaves some places for things to sparkle—just like the sunlight! Your white paper is your "white paint" so you always want to save some light!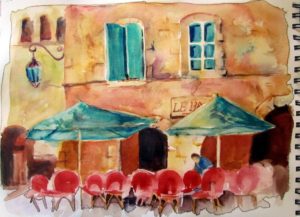 Wherever the paper is wet you can bet things are going to spread. Color will travel when the paper is wet, even slightly damp. Use this to your advantage! And learn when to stop. There comes a time when the paper has started to be drier than your brush. This is when it is time to set your brush down and go make yourself some tea 🙂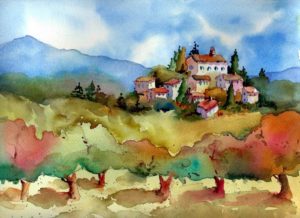 Even when a paper appears dry, it may be damp enough for colors to not stay put which can cause color to feather out. Paper that feels "cool" to the top of your index finger still has moisture in it, so if you want that color to stay exactly in its place, let the paper dry until it feels the same temp as areas that have not been wetted at all before applying color.