New Classes 2022
New Classes 2022
ART AND SOUL Portland, Oregon
New Dimensions with Watercolor
October 19, 2022
In this workshop, I will teach you a variety of artistic ways to use watercolor paints with water-soluble and permanent inks to create several paintings. I will show you my techniques on how to create loose and colorfully watercolor paintings.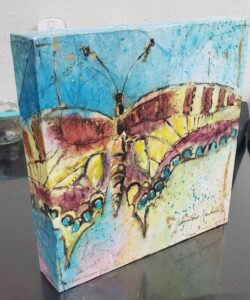 ART AND SOUL Portland, Oregon
Painted Postcards
October 20, 2022
The iconic, humble postcard has long been a treasured greeting sent by travelers to their loved ones back home. You can create hand-painted postcards as a special gift, a page in your watercolor journal, or even mail them to yourself as you travel along your journey and put them in your journal when you return.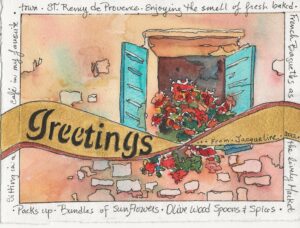 ART AND SOUL Portland, Oregon
Watercolor Journaling for the Traveling Artist
October 21, 2022
Using watercolors and mixed media, we will create color-filled pages of art in our travel journals. You will learn many techniques for preparing pages using watercolor, office products, and mixed media to capture your favorite moments of your vacation time. We will practice doing some quick sketches, pen and ink drawings, and watercolor paintings.