Van Gogh comes to Portland, Oregon
Van Gogh comes to Portland, Oregon
Many of my students will remember the excitement we felt when we saw the Van Gogh exhibit and the MONET exhibit at the Carrieres des Lumieres in Les Baux de Provence, France. Carrières de Lumières is the former quarry now a center for immersive art displays. It is a projection that typically lasts about 35-40 minutes, repeating a loop throughout the day. Once you have paid the entry fee, you can stay and watch the loop as many times as you like. Carrières de Lumières is the largest fixed multimedia installation in France. The 50 foot high walls are the backdrop that 70 video projectors use to broadcast images.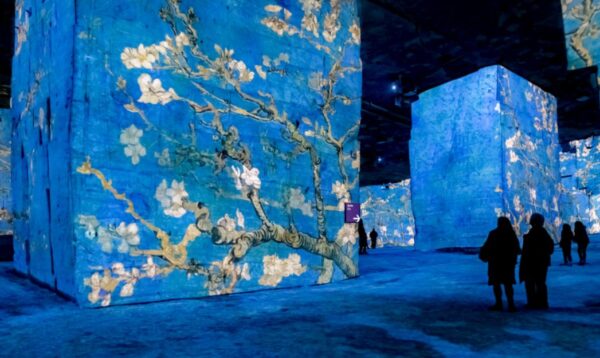 Well guess what! The Van Gogh exhibit is coming to Portland, Oregon! Beyond Van Gogh Portland: The Immersive Experience – ON SALE!
It will be touring in many other cities as well: Beyond Van Gogh: The Immersive Experience
If you were lucky enough to paint in France with me, you will remember how awestruck we were at seeing this incredible, colorful event. You may want to go see it in the US!