From my Italy Journal
From my Italy Journal
From my Italy Journal
I wanted to show you how I go from photo, to sketch, to painting using my watercolor journal.
Here are some pages from my Italy journal.  I drew the sketch from a quaint street scene in Oriveto, Italy.  Here is a photo of my inspiration: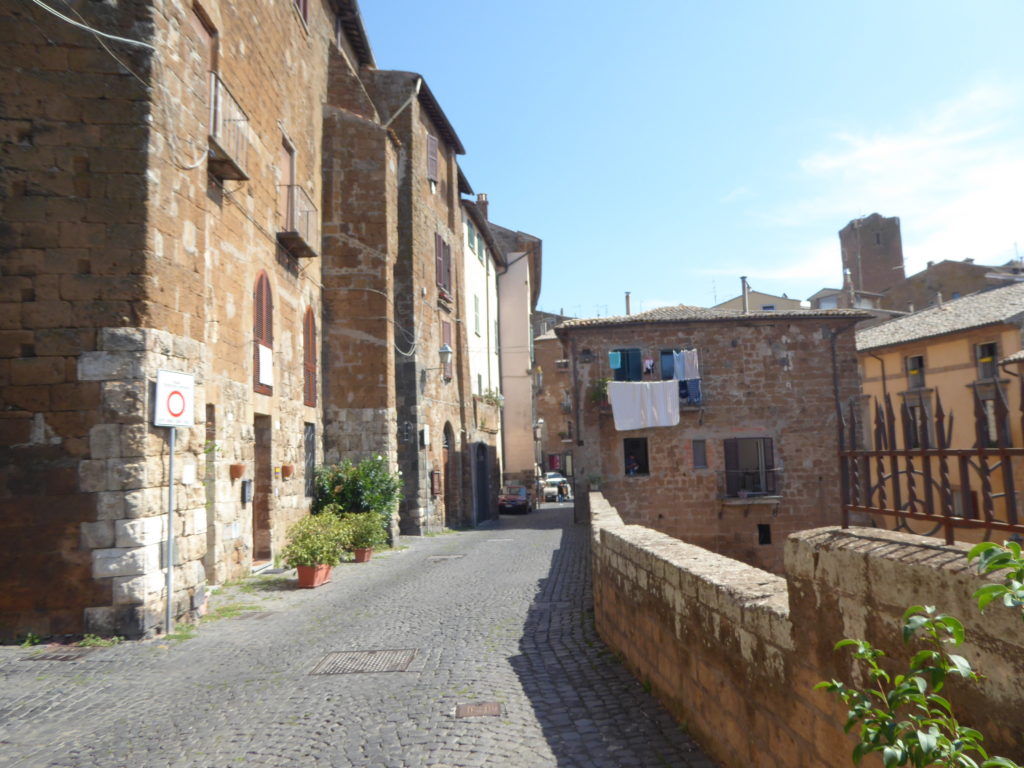 After I took this photo, I used it to create a sketch.  I showed my students an easy way to use a drawing program on my tablet.  This helped to get the perspective correct.  It also helped to get the placement of the buildings.  Here is my sketch: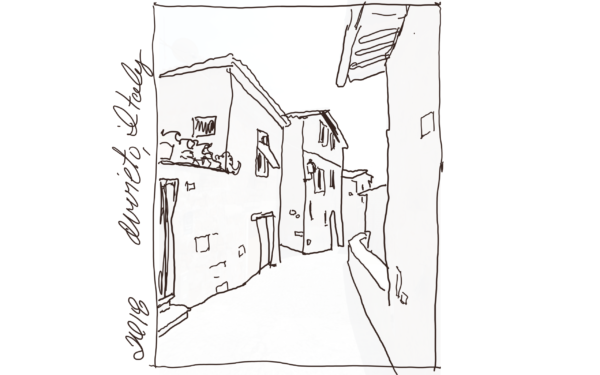 From this sketch, I was able to create a watercolor painting in my journal.  Here is the journal painting: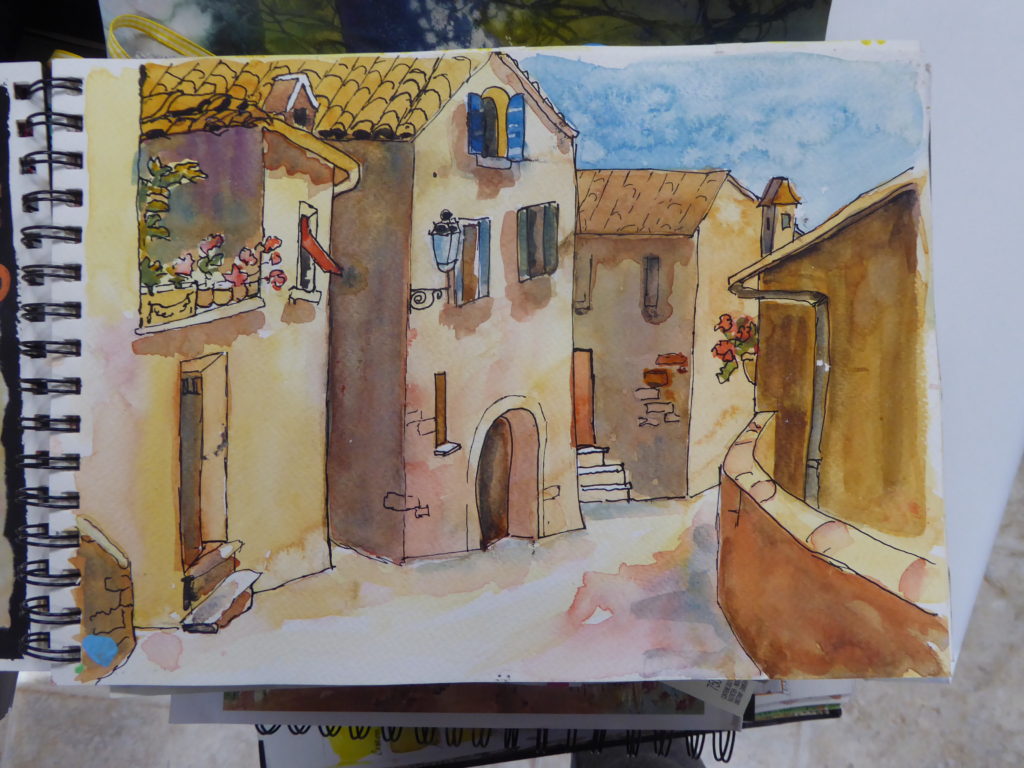 Watercolor Painting of Orvieto Street
Check out my latest newsletter
Artist Jacqueline Newbold enjoys painting life in color!  Her color-filled watercolor paintings capture a moment in time.  She loves to paint the sunlight on red poppies, the glow of a Tuscan village perched on a mountaintop, and the brilliance of a dramatic Oregon Cascade Mountain sunset.  Jacqueline loves to share her passion for watercolor painting and mixed-media art journaling by teaching in her Art in My Heart private studio, the Art Unraveled Art Retreats in Phoenix, the Art & Soul Retreats in Portland, Oregon, France, and Italy.  She teaches private watercolor lessons, classes, and workshops in her private art studio in Bend, Oregon.
"Art journaling to me is not so much about making art but recording my life in a colorful way.  My journals are a place where I can experiment with different art mediums, sort things out, write about my life, my sorrows, my adventures, and travels.  I play with color, sketch, doodle, take notes, make lists, add inspiring quotes and write about my day.  The process is fun, and I love when the result surprises me."